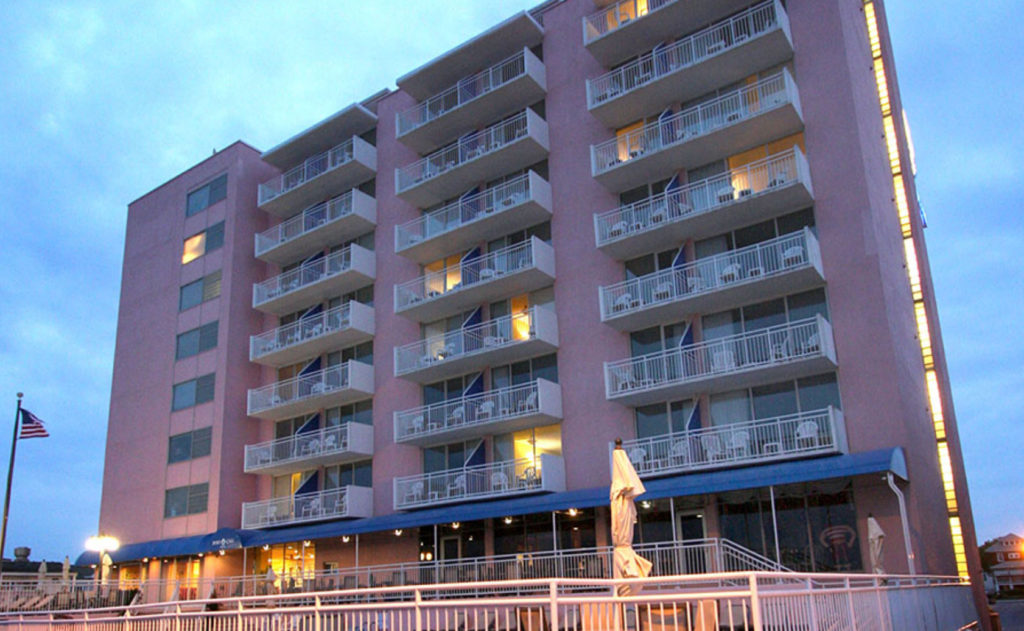 Blue Garden Wellness is a proud member of the Port-O-Call Family. We offer our Massage Therapy Services right in the hotel. Our studio is located conveniently next to the elevator on the 6th floor. The Port-O-Call hotel is a historic and recognizable landmark in Ocean City NJ. We are proud to have a Blue Garden Wellness location in such an amazing location. If you are looking for the best spa in OC NJ give us a call and let us serve you!
The Best Spa in OC NJ
As a guest of Port-O-Call, you can make the most of your vacation and relax by booking one of our massage services in our 6th floor studio, in your hotel room, or by the pool.
Our menu of services includes massages for yourself, couples' massages, and group chair massages. Our group chair massages are a favorite for families to share, even for children 5 years of age and up.
Each massage has been professionally-designed with luxury in mind. We use the highest-quality ingredients and can customize treatments upon request to accommodate our clients.
Blue Garden Wellness is a small, family-owned business that is happy to be a part of your family's vacation tradition for years to come.
Give us a call at (609)464-3819!
Visit our Services page to learn about some of the additional options we offer or schedule your massage at Port-O-Call Hotel by calling: (609) 464-3819 
Port-O-Call Hotel
1510 Boardwalk
Ocean City, NJ 08226
On Call: 8 AM – 8 PM
Call for appointments: (609) 464-3819
Website: www.portocallhotel.com