Brand New Executive Studio!
The Garden Studio | School House Road | Egg Harbor Twp. | 609-335-8375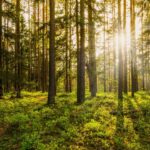 Our Executive Massage Program
Our program specializes in effective and efficient therapy, optimizing service helping to make the most of workouts and your time. All services are completed in our private massage studio suite. Our menu features only high-quality, natural products. Select Services include professionally-designed combinations of therapeutic massage, deep tissue, sinus accupressure and face treatments. Some specialities include hot stone, cupping, aromatherapy, myofascial release, headache relief techniques and prenatal massage.
We offer a variety of services and techniques to customize each massage and help reach your wellness goals. Massage leads to increased mobility, better sleep, pain relief, reduced stress and increased productivity.
Your Wellness Routine
Blue Garden Wellness is a family-owned business that specializes in accommodating sessions that fit into your busy schedule.
Visit our Membership page to learn about flexible membership options for regular massages to help you feel the best you've felt in years!
The Garden Studio
School House Road
Egg Harbor Twp., NJ 08234
Massages by appointment 9am-6pm
Book Yours Today: 609-335-8375