The Benefits of K Tape
If you haven't heard the name, then you may have seen the product: Multi-colored tape on your favorite athlete's shoulders or knees. The tape is Kinesio Tape, or K Tape for short.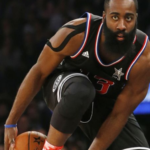 Olympic Volleyball champion Kerry Walsh Jennings and NBA superstar James Harden are among athletes using K Tape to increase flexibility and provide stability during game play.
But what is this stuff, and more importantly, what does it do? If you're searching for relief from a nagging sports injury, K Tape may be right for you.
Kinesiology
K Tape is a modern product used in conjunction with Kinesiology, which is the study of the mechanics of body movements. K Tape is a flexible adhesive tape that can be used to assist in the realigning of fascia. When applied, K Tape provides compression relief from pain and discomfort in muscles and joints. This specially-designed tape should be applied by a professional, such as a Massage Therapist, as they are certified.
While it is not a permanent fix for an injury, K Tape is a great solution for temporary pain relief.
Is K Tape Right for Me?
If you live an active lifestyle, play sports, have a physical job, or have suffered from a sports-related injury, then K Tape may be right for you. A Massage Therapist certified in Kinesio Taping will be able to assess your needs and can recommend a K Tape application. It's best to receive a massage or therapeutic sports stretching session before your K Tape application. That way, your muscles are limber and the K Tape can do its job.
K Taping Available at Hometown Health & Fitness
If you live in the greater Mays Landing area, then you're in luck! Our lead therapist, Joanna, is certified in Kinesio Taping. You can call to schedule an appointment at our studio in Hometown Health & Fitness for K Tape with Joanna.
Call us to schedule your K Tape appointment today!