Welcome to your feel good destination!
Call 201-401-7458
or
Book Now Online
Our newest spa is located at the historic Renault Winery in the Tuscany House Hotel. Experience the rustic old-world charm of this scenic property from the beautiful views in our Third Floor Spa. This multi-room location offers us the opportunity to provide massage for individuals & couples, host group events, and bridal parties.
Tuscany House Hotel | 72 Bremen Avenue | Egg Harbor City, NJ 08215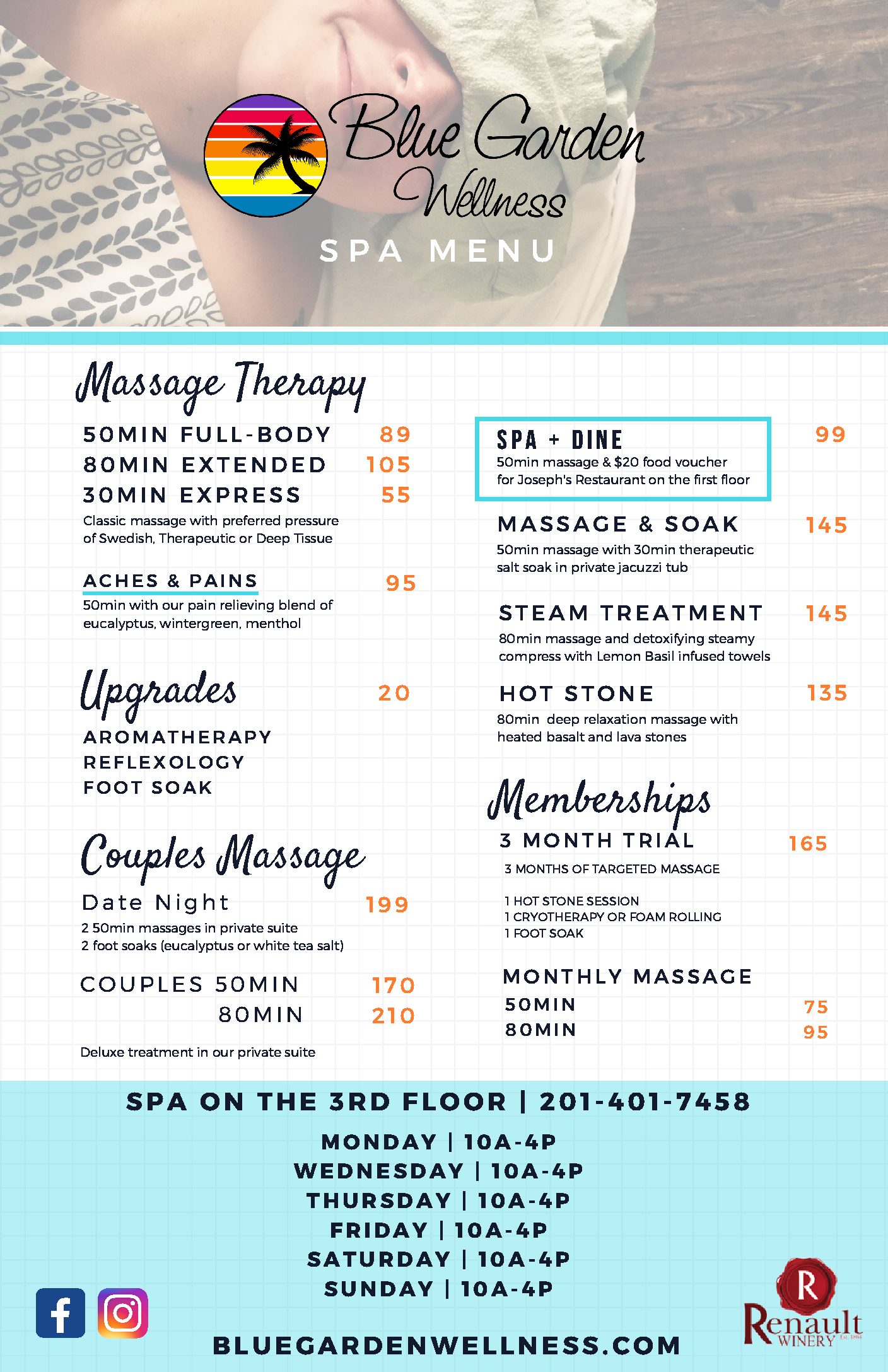 Cancellation Policy
Appointments can be cancelled without penalty anytime outside of 24 hours prior to the appointment time. Cancellations within 24 hours of the appointment time will result in a full charge for the appointment.