Locals love our Massage Services
at Hometown Health & Fitness!
Hometown Health & Fitness | 5401 Harding Highway | Mays Landing | 609-335-8375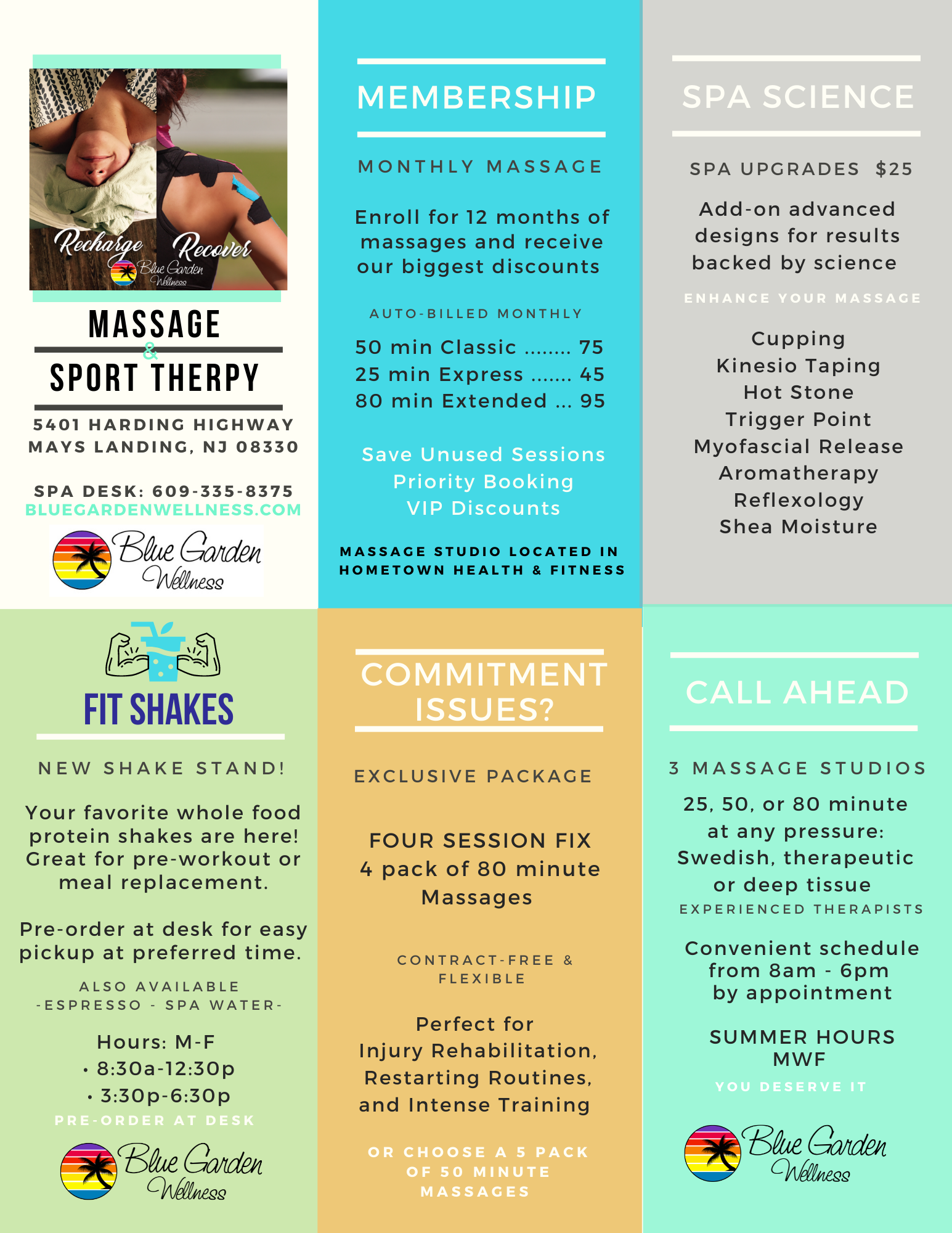 Our Sports Massage Program
Our program specializes in recovery, helping to make the most of workouts and your overall health regime. All services are completed in our private massage studio at the gym. Our menu features only high-quality, natural products. Select Services include professionally-designed combinations of sports massage, therapeutic recovery, foam rolling, ice massage, and Kinesio Taping.
We offer cupping for pain relief, workout recovery and increased mobility. Ask about how to add cupping to any massage.
Your Wellness Routine
Blue Garden Wellness is a family-owned business that specializes in accommodating sessions that fit into your busy schedule.
Visit our Membership page to learn about flexible membership options for regular massages to help you feel the best you've felt in years!
Hometown Health & Fitness
5401 Harding Highway,
Mays Landing, NJ 08330
Massages by appointment 8am-8pm
Book Yours Today: 609-335-8375